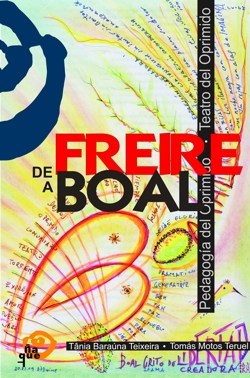 Fort in Fest, july's meetings
Fort in Fest opens an other abandoned space. This is the time of the Batteria of Ca' Bianca to be the set for the theater seminars.
Ca' Bianca is a merveillous place next to the see. It has been abadoned since the '90s.
Three days of cultural events to celebrate the link between Venice and the East, between earth and lagoon.
July 7, 2016. 4-8 pm. Ca' Bianca
Seminar on Pedagogy of the Oppressed. How to build self-indipendence and hope.
Tutor: Laura Elia
https://www.fortinfest.org/pedagogia-degli-oppressi-della-speranza-dellautonomia/
July 8, 2016. 4-8 pm. Ca' Bianca*
Seminar on Forum Theater and Legislative theater of Augusto Boal.
Tutor: Uri Noi Mer. Assocazione The Albero, Rome.
https://www.fortinfest.org/laboratorio-accoglienza/
July 8, 2016. 8-10 pm.  Ca' Bianca*
Dinner with the Pashtums. Pashtum people comes from Iran and Afghanistan. This is a chance to meet the story and the food of one of the most traditional culture of the area.
July 9, 2016.   Ca' Bianca
"On the same boat". A Legislative Theater performance. A chance to meditate on the migration issue and to experience a tool of bottom up democracy.
Tutor: Accoglienza Project
https://www.fortinfest.org/sulla-stessa-barca/
* The coursists can choose the location between Ca' Bianca in Lido and Palaplip in Mestre.
The seminary will be held in the location gaining the majority.