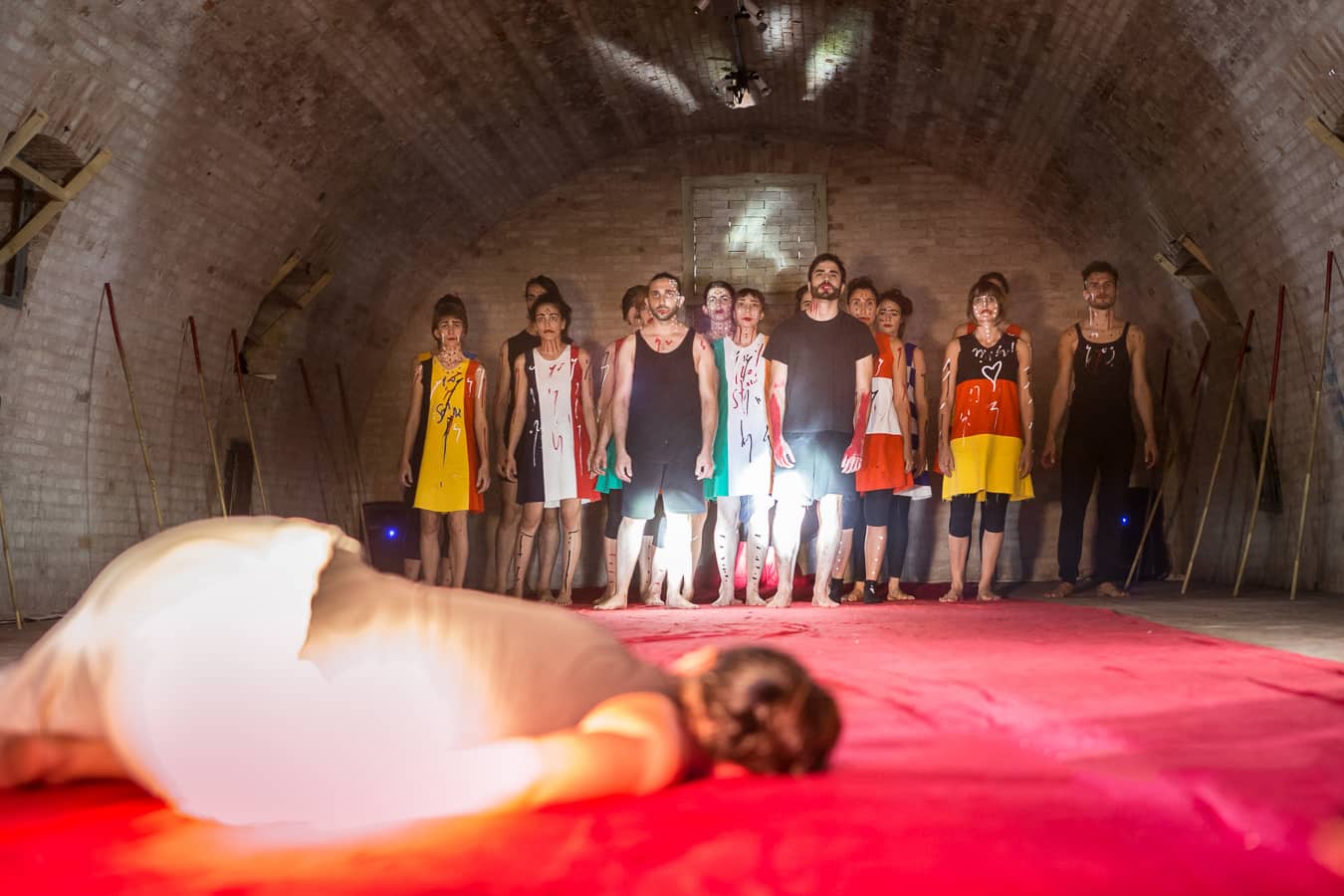 FORT in FEST would like to defend the right to culture and valorise cultural diversity for everyone in the peripheries of the Venice's metropolis by giving the opportunity to participate to free laboratories of theater and performative arts, providing new tools to understand the rapid changes in the composition of the contemporary society. At the same time we would like that the mingrants and the refugees could benefit of this laboratories, get involved and possibly let their voices to be heard. FORT in FEST was born with local roots and an international artistic breath, the idea was selected by the Creative time summit 2015  in an international open call.
This project started from the willingness to revitalize the relationships in the neighborhoods around the Venetian fortresses. The Venetian fortresses are military sites which were built to defend the Venetian Arsenal as a strategy of deterrence. Erected in different historical ages, but mostly in the XIX century, the structures have always been closed public spaces representing outposts of fears of enemies and strangers coming from the sea and mainland. None but one have ever shoot a cannon ball in conflict. Now abandoned, marginal places, these former military sites are located in neighbourhoods where also this year have taken place tragic episodes of xenophobia, racism and fears of migrants and refugees. At this stage how could racism and xenophobia still matter? The civil society of Venice launched a broad message of indignations towards these episodes and activated aid chains for welcoming the refugees, but it's not enough.
We started from symbolic places: the Venetian fortresses, erected in different historical ages that have always been closed public spaces representing outposts of fears of the enemies and strangers, to work on our culture of hospitality towards diversity and reflect on the future of the contemporary cultural heritage in a diverse Europe.