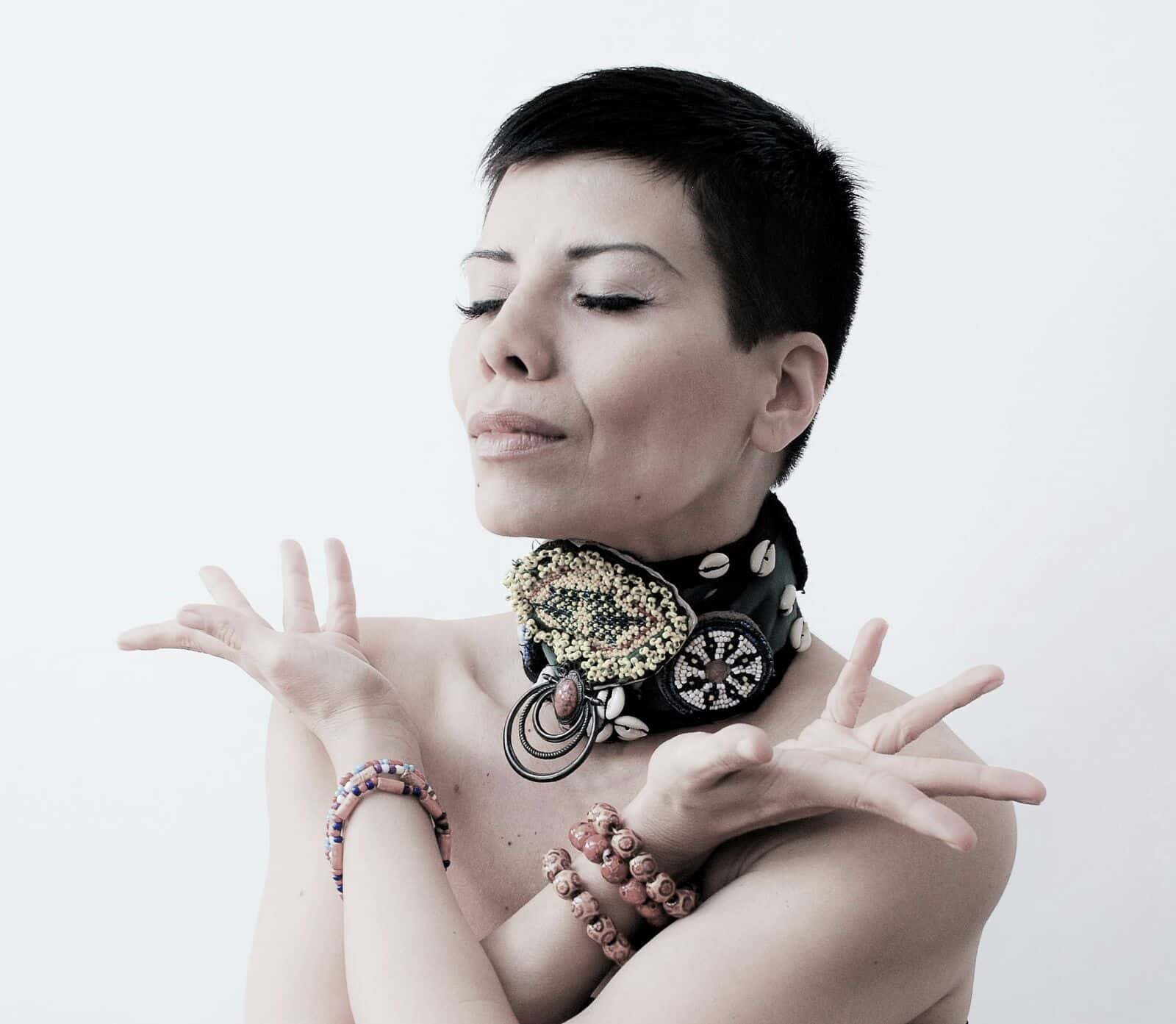 ore 15.00
Introductions to the workshop: the third roots curated by Jennifer Cabrera Fernandez

Stories of Mexico's history, focused on the unknown "third root", the Afromessicans.
From the first landing in the year 1531 to Veracruz, one of the 32 states of the Federal Republic, passing through the Independence of Mexico in 1810, the Mexican Revolution, and the most important afroindios characters who participated in the freedom of the country. Today's demography, use and customs. Audiovisual material.
A small part of Jennifer Cabrera Fernandez's collection of the last 22 years of the Third Root study.
ore 15.30 – 17.00
Stage body and voice on Afro-mexican dance
PROGETTO MIMBARA
Curriculum Vitae
Dancer, singer, percussionist, ethnographer.
One of the most renowned international artists, represents Mexico and Italy in the world.
Jennifer Cabrera Fernández, born July 13, 1975 at Poza Rica de Hidalgo, Veracruz.
His professional artistic training begins in his hometown, in Academia Danza Arte (1989/1993) and continues in the Falcultad de Danza Contemporánea of ​​the Universidad Veracruzana (1993/1998).
There have been numerous studies of the artist, specializing in the ethology of dance, chants and rhythms of various countries over the years, such as Cuba, Bali, Senegal, Tanzania and Zanzibar, observing the importance and development of its cultural traditions and sociological level.
Since 2000 lives in Venice, Italy.
Some of his first major works include the participation in the Medieval Music Group of Venice "Arsenaria Festa", which has been the main singer for five years, performing in Germany and Taiwan, as well as presenting himself all over Italy in collaboration with the CERS (European Consortium of Historical Reconnaissance), invited by Massimo Andreoli, President of the Consortium.
His remarkable work and his presence in Venetian and Italian life have given him a place of great recognition in society, so that he has been selected among the 20 most important figures, and his Mexican image can be found in the Venezian book for choice where she carries with great honor the Mexican flag.
He is a professor of afro-contemporary dance at C.T.R. Research Center for 8 consecutive years.
He is also a dance teacher for actors for three consecutive years in the famous Teatro all'Ivogaria & Scuola Giovanni Poli: a theater academy and art comedy in Venice.
Titoli di studio
1989/1993 Academia Danza Arte di Poza Rica de Hidalgo, Veracrúz.Studio di danza classica e neoclassica.
1993 E.N.A La Habana, Cuba. Seminario di Danza Afrocubana.
1993/1999 Falcultad de Danza Contemporánea della Universidad Veracruzana.
1995/1996 I.V.E.C. Puerto de Veracruz. Studio di danza.