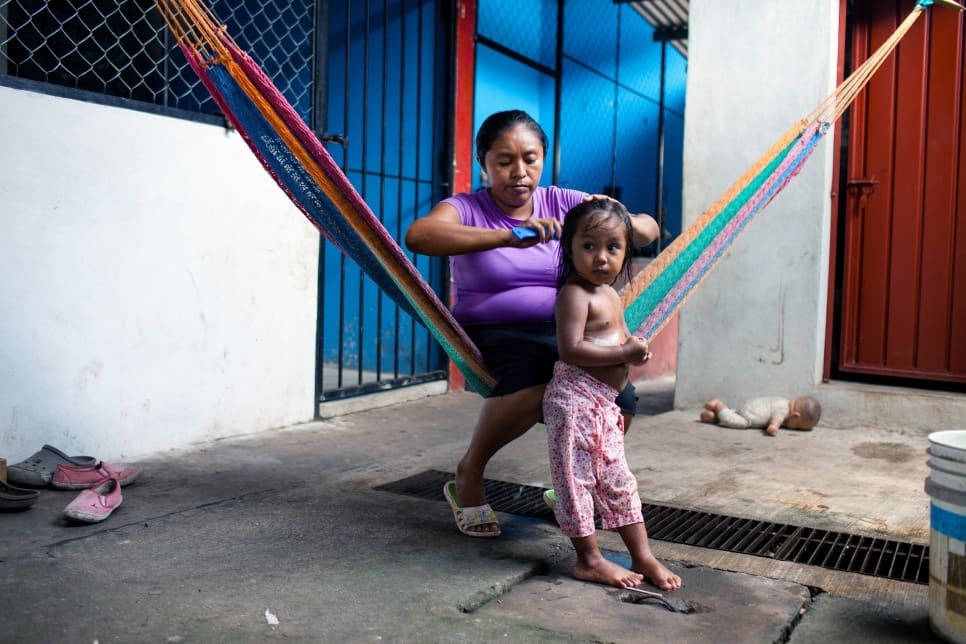 The human right to live in peace is going along with the land rights. The case of the Northern Triangle a dialogue with Marta Benavides.
Marta Benavides of El Salvador is one of the surviving activists from the original group of human rights and peace advocates who began their work during the 1970s and the rising climate of repression. Marta Benavides works on social transformation through culture, culture of peace, long-life learning, is a member of various world processes for durable peace, she follows UN and UNESCO processes as part of the women, sustainable caucus of values. Marta is going to be a delegate at the High level Summit which will be held in New York by the United Nation on the 19th September  to launch a new deal for refugees, migrants and societies  a deal that addresses the reasons people need to or choose to leave home, that provides safe passage while protecting their fundamental rights; a deal in which displaced people, refugees and migrants can preserve their family unity, build new lives and access their human rights without discrimination; a deal to build inclusive and diverse societies without xenophobia and racism that are able to welcome newcomers, and thrive together[1]. The Summit is going to take a step forward the 1951 Refugee Convention written in the occasion of a similar displacement on the same scale that we are experiencing nowadays.
She is going to address to our specific table" Eating Diversity" how the human right to live in peace is connected to the land access right and control of communities over the transformation of the territory.  Specifically we are going to address the water issues and the exploitation of the resources in the Northern triangle: Guatemala Honduras and El Salvador, which were rocked by civil wars in the 1980s, leaving a legacy of violence and fragile institutions.
We are going to listen to Marta Benavides  voice on the ongoing processes in El Salvador and Puerto Rico: how the financial treaties are exploiting land and resources. For instance we are going to look into how sugar cane plantations are giving boost to the process of deforestation  and consequently desertification. She sustains that  in order to achieve food security we need to guarantee food sovereignty for us and the future generations, that means: control over our territories to feed first our communities and to stop dependencies.
[1] A new deal for refugees, migrants and societies. Civil society starting points for the outcome of the UN High-level Summit on addressing large movements of refugees and migrants. Civil society taking action together.