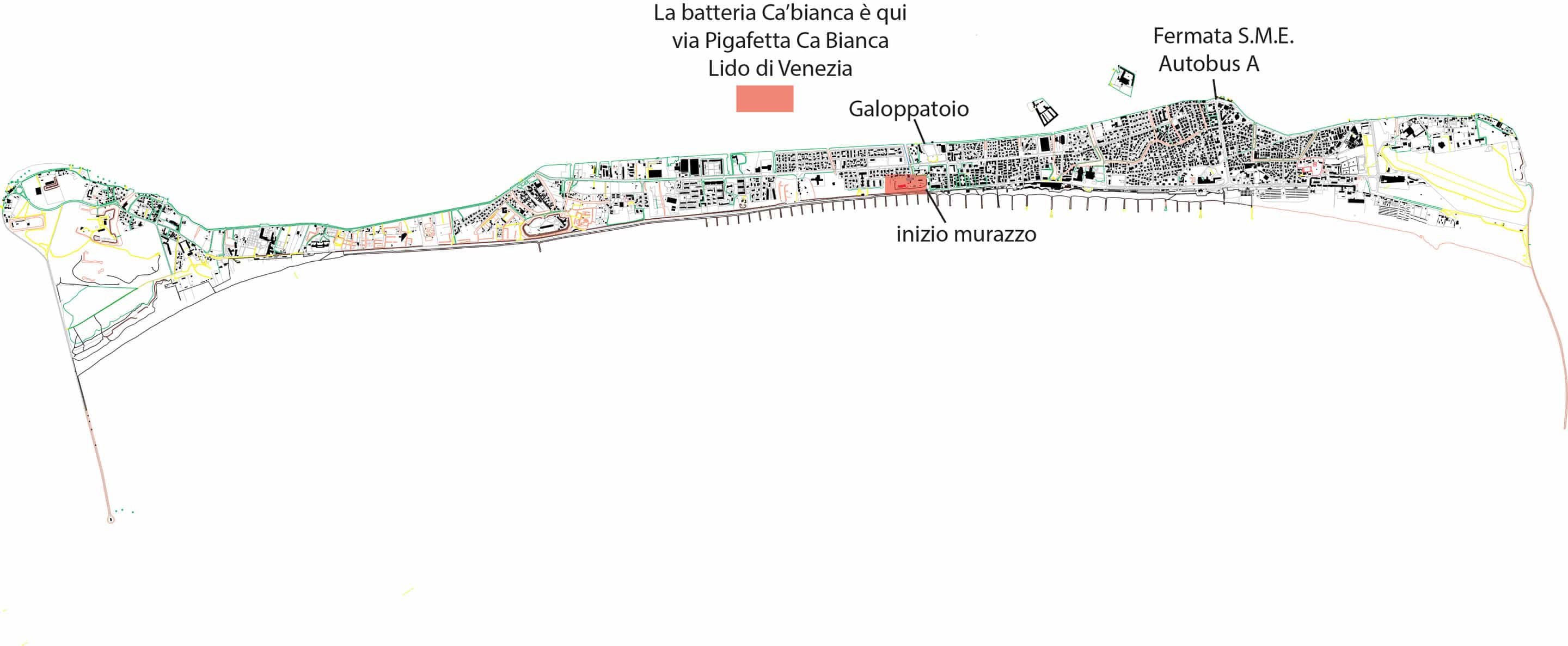 Casabianca battery Angelo Emo
Fort at the beginning of the Murazzo
Località Ca 'Bianca, Città Giardino Lido di Venezia gate to the curve of Via Sebastiano Pigafetta.
HOW TO GET
Wherever you are you can calculate your route thanks to the Evenice service that is our Media Partner:
http://evenice.it/vita-cittadina-sport/fort-fest-batteria-ca-bianca-9-luglio-0
https://evenice.it/arte-cultura/fort-fest-2019
for those arriving from the Terra Ferma there are 3 ways:
By car or bicycle with ferry N ° 17 Tronchetto-San Nicolò every 50 minutes all night
Fusina Alberoni Terminal for those arriving from the Romea Laguna Sud
OR IN VAPORETTO n 5.1, 1 and 2 and disembark for everyone at Lido Santa Maria Elisabetta
From S.M.Elisabetta, pier of Lido di Venezia, take bus A or B. SCENDERE to the GALLO BIBLIOTECA stop. Arriving from Fusina-Alberoni, take the A or B bus, getting off at GALLO BIBLIOTECA.
waterbus slows all night long after midnight
For missing persons call 3470986606