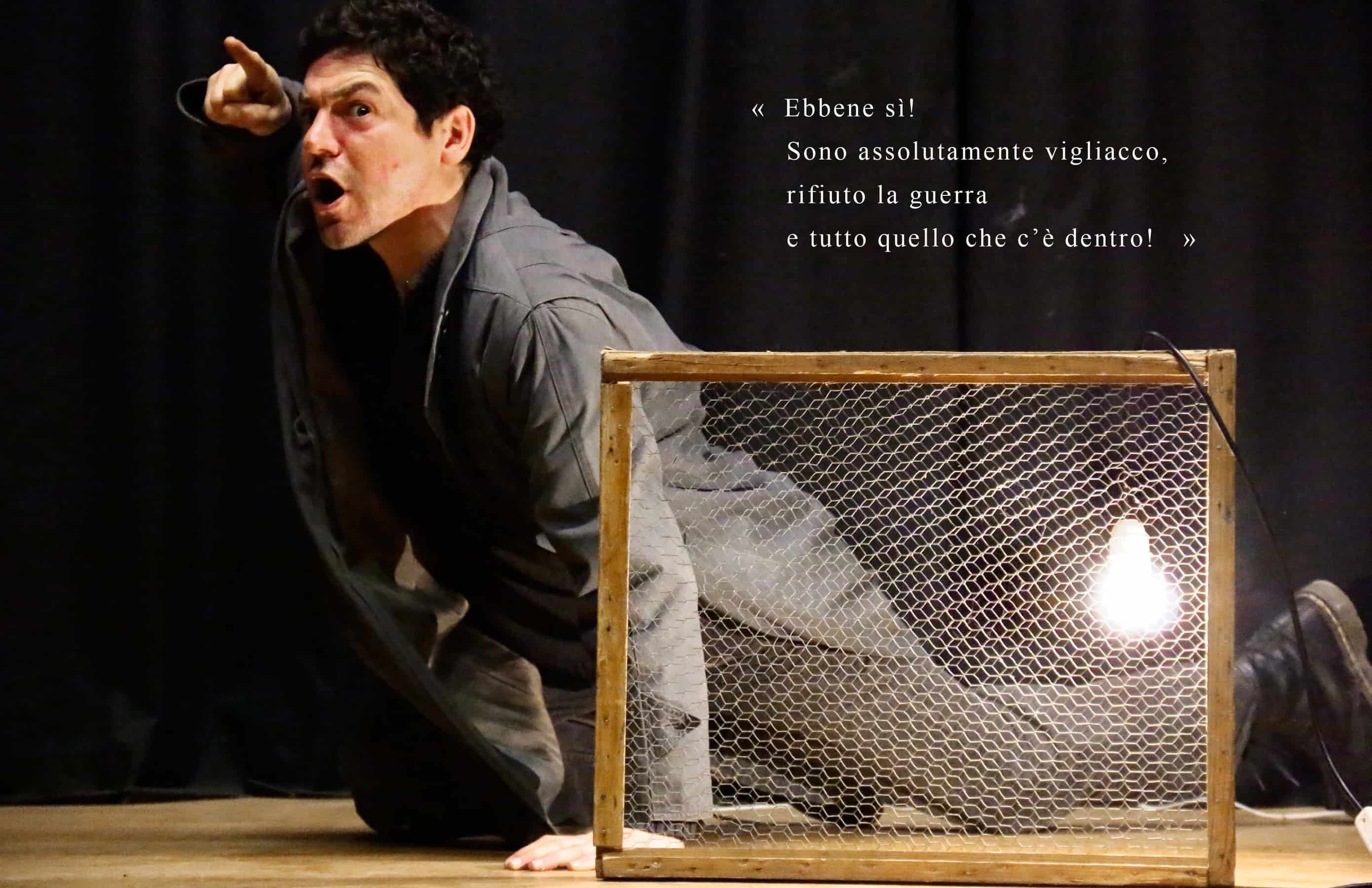 Saturday 22nd September at 21.00
Battery Casabianca, via Pigafetta Lido di Venezia
"CELINE" freely taken from "JOURNEY TO THE END OF THE NIGHT by Louis Ferdinand Céline" with and by Andrea Pergolesi, directed by Giulio Boato by the collective DOYOUdaDA
S I N O S S I
The show is inspired by the most famous work of Louis Ferdinand Céline: Journey at the end of the night. The novel recounts the atrocities of the First World War in a crude and effective way, depicting a merciless fresco. The Journey is a dark and cynical text that conceals, under the mud of disastrous human experiences, an enormous desire to live and love. Céline writes: "You ate all the poetry, since you've lived up to this point".
This show wants to redeem the author, while respecting the style: the poem is not over, there is, if nothing else, a bite. The theater allows us to find it, digging under the dirt.
SETTING
The show will be set in one of the nineteenth-century Venetian fortifications that were the scene of the two world conflicts, the two days will be dedicated to the rediscovery of the history of the place thanks to the participation of witnesses still alive and the guidance of two experts in the history of fortifications.
The Ca 'Bianca battery, now located in the urban fabric of the district of the same name, was built by the Austro-Hungarian Empire in the first half of the nineteenth century. It was transformed and strengthened starting from 1880 by the Kingdom of Italy with the installation of six pieces with a back-loading (24 mm) in barbette. Between 1910 and 1913, near the old battery Casabianca, arose the strong Emo, a massive concrete construction which was given the name of Angelo Emo, Admiral of the Republic, who was the last Captain from the Sea of ​​the Serenissima. This armored battery was armed with huge cannons in single rotating towers (model 305/50), alongside others of smaller range.
After September 8, the Germans disseminated the beaches of the bunker Lido, some of which, of gigantic dimensions, found space inside the reduced Casabianca / Emo area. "